When you stay at Noosa River Retreat you are within walking distance to some amazing Noosaville cafes. Wake up to beautiful tropical Noosa and take an easy 10 minute stroll to Gympie Terrace, where you can take your pick from an array of delicious Noosa River cafés.
Here are a few of our favourites to keep an eye out for!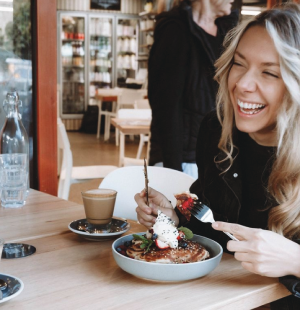 Depot Café
One of the most popular Noosaville cafes, Depot café serves great food, full-bodied coffee and good vibes.
Boasting an all-day breaky menu, fresh juices and Padre coffee, it's easy to see why locals and holidaymakers flock here.
Dine inside the bright modern café or sit out the front to overlook the beautiful Noosa River while you enjoy your morning brew.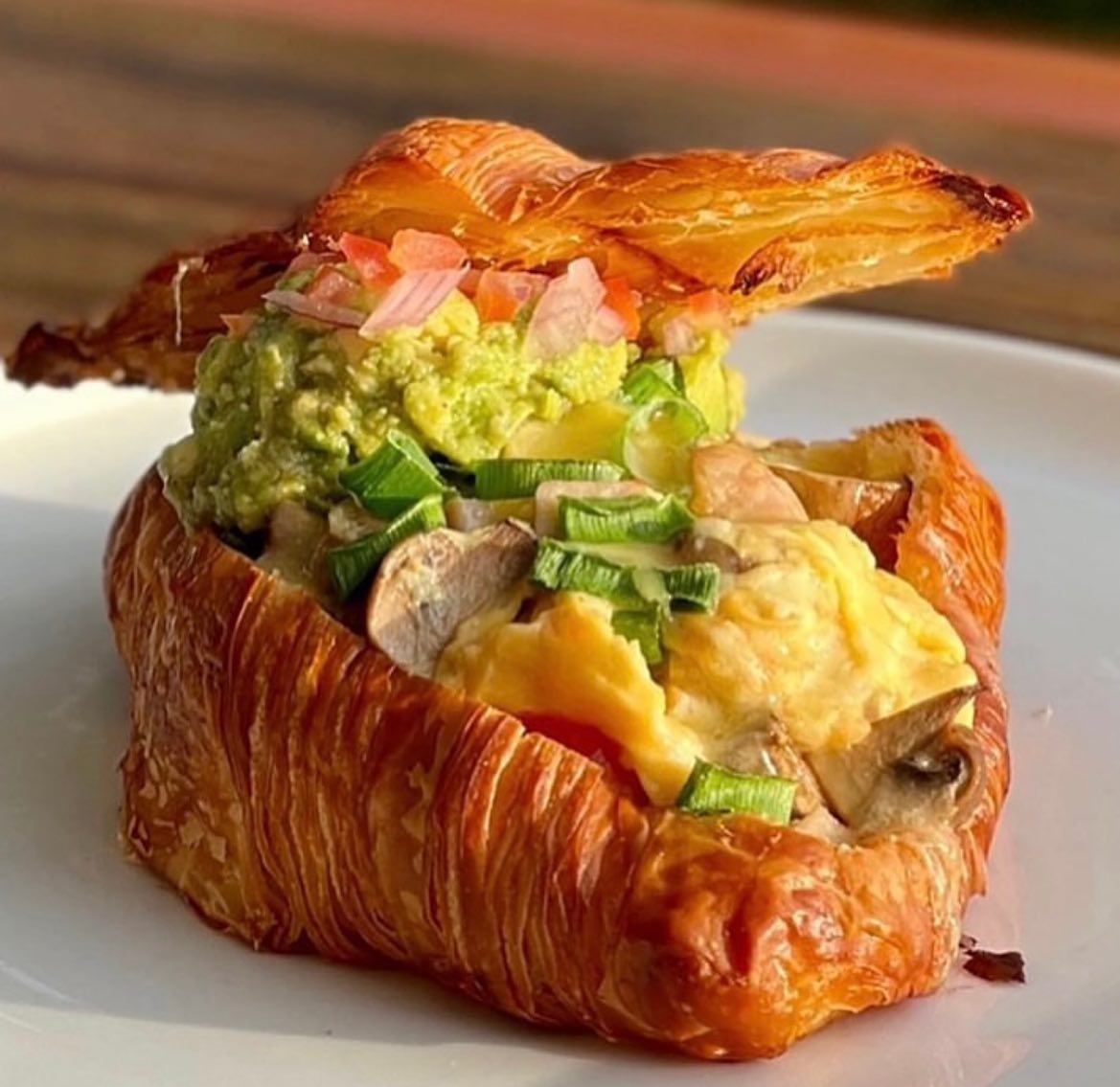 Double Shot Noosa
Right next door is Double Shot Noosa, another great café offering a lot of goodies to satisfy any of your breakfast or lunch cravings!
Try one of their classics like their bacon, egg and hashbrown burger, or opt for a something different, like their loaded avo, scrambled egg and mushroom croissant – it tastes as good as it sounds!
Raw Energy Noosaville
Looking for a healthy and nourishing Noosaville cafe? Raw Energy Noosaville is your spot! Also located along Gympie Terrace, Raw Energy offers a menu bursting with flavour.
One of our go-to's is their amazing energy bowls – opt for an Acai bowl or try a Dragon bowl, a vibrant pink dragon fruit blend.
Fuel up for your big day of holidaying ahead, whether you're getting out on the water or heading back to your accommodation to read by the pool!
Grind Café
A locals favourite, Grind café Noosaville has some delicious breakfast and lunch dishes on offer!
Pull up a chair along their high table conveniently perched overlooking the beautiful Noosa River while you choose from their incredible menu.
Tuck into perfectly cooked French toast with caramelised banana and bacon, or try their mouth-watering sticky pork belly for lunch.
Esco Café
Esco is a buslting café that attracts locals and holidaymakers alike. Enjoy a perfectly poured coffee on their front terrace overlooking the river, or be tempted by their fantastic menu.
Take your pick from a menu offering everything you could want for breakfast or lunch, including loaded smashed avocado, vegetarian big breaky, crispy skinned salmon and field mushroom arancini.
Noosaville Accommodation
Stay close to all the best eats in Noosaville at Noosa River Retreat, a boutique resort located a short walk from the Noosa River.  
Our self-contained one-bedroom apartments feature all you need to rest and relax. Nestled in tranquil Noosaville, the resort features tropical gardens, a pool and heated spa, shared barbecue area, and modern furnished apartments, as well as quick and easy access to all the region has to offer.