Holidays are all about rejuvenating your mind, body, and soul. Leave the stress of work and responsibilities behind. You deserved to be pampered on your next Noosa holiday, and luckily Noosa River Retreat is located close to many of the best Noosa Day Spas. So sit back, relax and enjoy being pampered.
Check out our list of the best Noosa Day Spas to visit during your next stay.
Ikatan Spa Noosa
Experience Bali in Noosa at Ikatan. A Balinese village with villa style single and double rooms, set within beautiful gardens where you can relax and connect with nature. Indulge in a full day package and enjoy delicious platters or high tea in the gardens.
Guests are encouraged to relax in the gardens before or after their treatment to experience the destination and indulge in a relating environment.
Book your Ikatan spa experience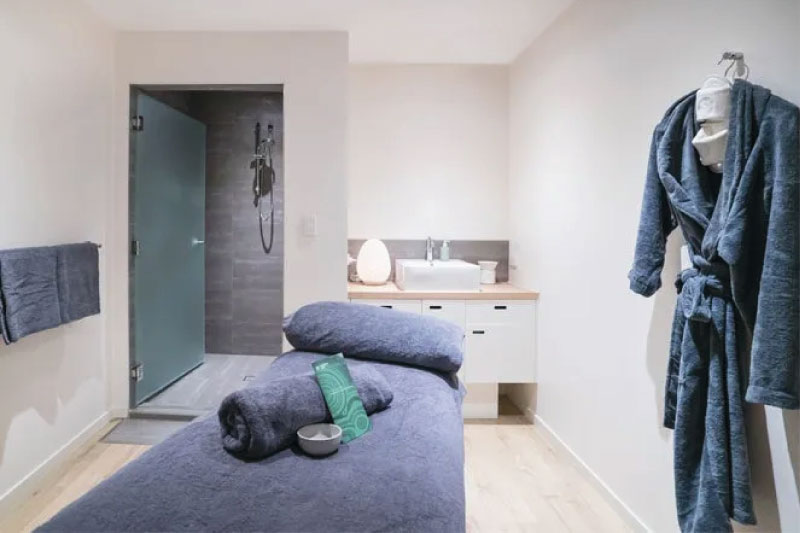 Endota Spa Noosa
Indulge in a tranquil escape at Endota Day Spa Noosa. Experience their result driven massage, facial and spa treatments within the peaceful sanctuary, located on Hastings Street. Their highly trained therapists will nurture your mind, body and senses and treat all your wellness and beauty needs through their extensive services and spa packages.
Relax and allow them to tailor a unique treatment for all to your rejuvenation needs, in one of their calming treatment rooms. They offer unique packages for individuals, couples, groups, and pregnancies. You are guaranteed to leave feeling restored, recharged and with a luminous glow.
Book your treatment at Endota Spa

Stephanies Ocean Spa Noosa
Experience tranquillity at Stephanies, located right on the fringe of Noosa National Park, this spa exudes relaxation and luxury. Enjoy a few hours of solitude, bring along your loved one or create fun memories with friends. This secluded retreat offers 11 inviting wellness rooms including single, couple and triple suites, all providing breath-taking nature views.
Fusing restorative rituals and water therapy, their shower and bathing rituals provide a genuinely immersive spa experience. Indulge in complete relaxation with a luxury mani-pedi.
Book your spa experience at Stephanies
Day Spa Noosa
Experience a day of pampering with your friends, family or significant other in the heart of Noosaville at the Day Spa Noosa. Pop a bottle of champaign and enjoy a luxurious mani-pedi while overlooking Noosa's beautiful river.
Day Spa Noosa also offer a range of relaxing treatment packages including tanning, waxing, massages, facials, Epsom salt baths and much more.
Book your Day Spa Noosa treatment

Aqua Day Spa
Located within the Sofitel Noosa Pacific Resort, Aqua Day Spa offers a range of rejuvenating spa treatments. Experience the healing benefits of their aqua therapy pool and steam room, and let their therapists pamper you as you sip on their signature relaxation tea.
Indulge in the ultimate rejuvenation retreat with one of their all-inclusive spa packages. The Ultimate Indulgence package provides hours of relaxation complete with a body scrub, massage, nourishing wrap, and mani-pedi.
Book your spa package at Aqua Day Spa
City Cave Noosa
City Cave's float therapy pools, infrared saunas, and massage packages, aspire to enhance your physical, mental, and biological wellbeing. Their tailored health care aspires rejuvenate your body and increase your quality years.
Float therapy is designed to inspire meditation to heal the body, reduce stress and transport your mind and body to a state of deep relaxation. The infrared sauna replicates the warmth and healing benefits of the sun without the damaging UV rays. Relax in your own way – connect the surround sound system to your phone and enjoy your own music, a podcast, a movie, bring along your favourite reading material, or simply quietly meditate. Emerge feeling relaxed, detoxified, and rejuvenated.
Book your rejuvenating experience at City Cave
Noosa Springs Spa
Make it a day of pampering at Noosa Springs Spa. Part of the Noosa Springs resort and gold course, this spa has been inspired by ancient Roman baths and is centred around their renowned hydro massage and floatation pools.
Offering a wide range of therapeutic packages, there is something for everyone at Noosa Springs Spa. Indulge in a spa package including a Dead Sea Mud Wrap, full body massage and soothing organic facial. Or if you're short on time, opt for one of their 55 minute massage or facial treatments to rejuvenate and revitalise.
Book your Noosa Springs Spa package
Stay moments from these Noosa Day Spas
Stay in our boutique Noosa resort featuring one-bedroom self-catered apartments. Located in beautiful Noosaville, our resort is well placed for you to enjoy the best day spas in Noosa has to offer.
Completely unwind in our tropical gardens, refresh yourself in the pool or spa and get together with your friends or family for an alfresco meal in the barbecue area.